I hope your new year is off to an amazing start.  We at enods also have a ton of new stuff planned for 2017 and can't wait to share the wonderful news with all of you in the coming months.
One thing I can share and am thrilled to announce is our latest partnership agreement with the East Bay SPCA!  The East Bay SPCA, with locations in Oakland and Dublin, CA was founded in 1874 and is committed to the welfare of cats and dogs in the communities it serves.  They strive to eliminate animal cruelty, neglect, and overpopulation by providing programs and education that support people and companion animals.  enods is excited to be supporting the East Bay SPCA's efforts by donating 10% of each monthly coffee subscription for the next three months (January-March).  The money raised through enods will help contribute to the ongoing programs and efforts at the shelter.
We urge you to show your support to enods and the East Bay SPCA and subscribe for an enods coffee subscription today.  You can also donate directly to the East Bay SPCA by clicking here.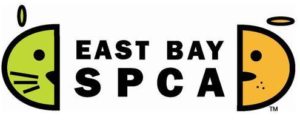 —The enods Team
enods [Earth Needs Our Dedicated Support] is dedicated to supporting non-profits compliment their fundraising efforts through digital commerce by helping to different organizations throughout the year.  Make sure you come back and visit us at enods.com/blog to read about all the new stuff that's going on at enods, updates on our on-going causes and to find out which non-profit we are helping to support next.