enods coffees and its origins
Mexican Fair Trade Organic
Light Roast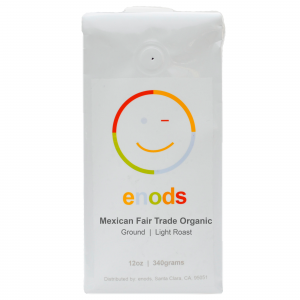 Story: This coffee is sourced from the Chiapas state of Mexico. The co-operative cultivating this unbelievably consistent coffee continuously invests in their farmers by renovating the coffee farms and helping them make improvements to their houses. They also invest in training programs to turn organic wastes into high-quality compost using earthworms. This coffee's flavor can please everyone from the novice coffee drinker to the true coffee connoisseur.
Sumatra Fair Trade Organic
Viennese Roast

Story: This coffee is produced on family-owned farms located in the Takengon highlands of the Aceh province on the island of Sumatra, Indonesia. A high percentage of farmers, typically from the most remote villages of the Takengon highlands, are widows who lost their husbands during periods of conflict in Aceh. We are proud to carry this coffee, which is one of the most heavily-bodied coffees in the world.
Peru Fair Trade Organic
Dark Roast

 

Story: This coffee is sourced from the region of Cajamarca, from a co-operative established in 1999 that consists of 2,000 coffee farmers. The co-operative believes strongly in investing money and training to improve the quality of the coffee being grown, which, in turn, will increase the farmers earnings.